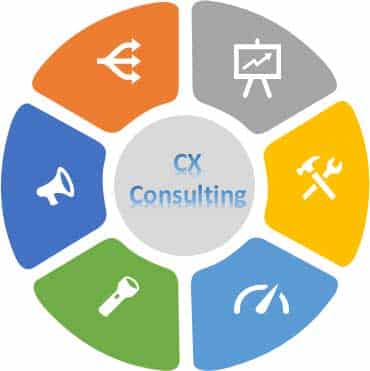 Procurement Mapping
With clear roadmap in place, Ensighted can help to identify the best technology partners to realise your strategy.
VoC Analysis

Further building speech and text analytics Ensighted can utilise customer surveys across all channels to pinpoint opportunities for improvement based on direct customer feedback.

Actionable Insights
Based on structured and unstructured data that exists in your customer digital and voice interactions we will build out actionable insights to drive step changes in your organisation.

Strategy and Roadmap

Our team can help you define your CX strategy including defining your digital adoption and omni-channel strategy.

Organisational Capability Assessment

Undertaking a current state assessment helps understand where the key gaps are and how best to close these.

Benchmark and Best Practice

We can benchmark your contact centre against best practice which ties in to your organisation's capability assessment.

Let our expertise allow your organisation to achieve:

Enhanced customer experience, satisfaction and loyalty
Increased employee engagement
Reduced operational costs
Increased profitability
The team at Ensighted has decades of breadth and depth of experience working on both Government and Enterprise customer side, for contact centre outsourcing providers, and technology vendors.
This has provided us invaluable learning's from all sides of the spectrum, across the disciplines of people, process and technology, and in turn provides our Customers with valuable and tangible insights beyond straight consulting services.
By selecting Ensighted as your Consulting Partner of choice, you will benefit from the following:
Experience in Customer Journey / Customer Experience design to be able to provide an end to end view
Ensighted's team brings over 50 years of Contact Centre operations collective expertise that allows to drive governance and best practices across all customer touch points
A no nonsense approach to business dealings – flexibility, openness and willingness to build collaboration in a longer term partnership
Our Services include:

CX Strategy Development
Digital roadmap and adoption
Contact Centre Benchmarking & Best Practice
Customer Journey Mapping
Health Checks
Customer Experience Diagnostic Review
Omni-Channel Strategy Development
Contact Centre Optimisation
Tender Preparation, Management & Consulting
Process Re-engineering and Optimisation
Service Review & Design
Workflow Management